A Letter from my son Johnny (J.D.)(When he was 9 year old) to the man he knew only
as Uncle John.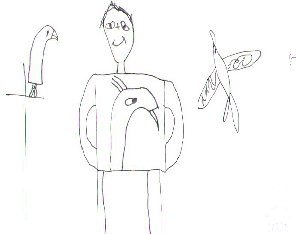 Uncle John,
I love you so does mum,& Uncle John you left an empty space in mum, me & everybody. Mum, Dad, Michelle, Stephen, Chris ,Rodney & Suzanne.
I Love you so much, we would like you to come back & sing like the eagle.Mum loves eagles as well as you did & so do I. Please come back we love you very much.We wood like to give you a hug and mum would like to take you to Bunges.
Why did you have to go?Mum once hold your hands.Right now she loves your songs And she loves your plane.Mum still cries alot because you left us. She's got you on tape so she will not forget you.And I wish the family could go and spend some time with you Uncle John.
WE LOVE YOU
Love Johnny
(J.D.)